"Secure and flexible registration for every situation" – that's what you'll see if you open up the website of EasySecure. EasySecure has been an identity management platform that focuses on time registration and access control since 2005. Their focus is mainly on innovation through the use of cloud software, biometrics, mobile and wireless applications. In order to offer customers a broader access control solution, they integrated with Tapkey.
How it started
In 2009 they decided to make the move into the cloud in order to have the best software for a good price. They wanted to offer their customers a flexible access and time solution. Building and integrating with specific branch software needed to be prioritized. Hence, investing in the latest technologies and highest quality was necessary.
As a specialist in the field of identity management, it was clear that the key to success is integrating with other services. Tapkey and EasySecure complement each other seamlessly. Together it's possible to offer flexible enrolment options and an extended hardware choice for customers. That's why they integrated Tapkey last year.
"Tapkey is an innovative new technology and helps EasySecure become a more flexible solution for installation partners and end users. In the end, integration is what makes the end user believe that the software is only made for him." says Werner Roest in our interview.
Working together with Tapkey
We know that the topic of integration seems to be quite complex. In order to simplify the process, our documentation for developers is as easy as possible. According to Werner Roest, the integration in EasySecure took just a few weeks and the communication was good and relaxed.
"Tapkey is a very flexible collaborator with a partner friendly approach. We like to work together with Tapkey and to be honest, we have no points for improvement", explains Werner Roest.
This cooperation comes with many advantages to their customers. First of all, the access control management and attendance overview is directly in one software -all in a user-friendly and uncomplicated way. Second, it gives customers the flexibility to choose between a broad range of smart locks that work with Tapkey, such as the Tapkey DOM series. Third, the flexible management of digital keys simplifies the life of their customers and allows them to grant and revoke access right at the touch of a button. This in turn reduces the administrative effort.
Allocation of digital keys in EasySecure
The use of wireless locks and digital keys as an alternative to physical keys has increased significantly in recent years. Using the smartphone as a key makes management a lot easier, faster and safer. EasySecure is flexible when it comes to the management application. First, they have their own application in the cloud called EasySecure Cloud platform. Second, it's possible to integrate with the app of their customer and/or third, use the Tapkey app itself. In the end, the end user decides what he/she wants to use or what fits their needs best. Either way: You can grant access to a user at the push of a button and determine who may enter, where and when, and view who entered where and when.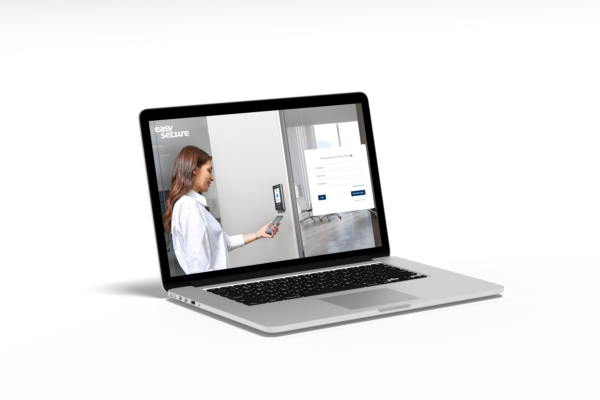 How to open doors with EasySecure
EasySecure offers not only access control via smartphone, but all kinds of methods to open doors and locks. Biometrics (face and fingers), mobile, card, pincode, QR code and license plate. In contrast to biometric solutions, Tapkeys access control solution does not store any personal identifiable information. Nevertheless, Easysecure implemented all the laws and regulations when it comes to biometrics.
Where it's going
EasySecure offers solutions for different industries, such as construction, healthcare, hotels, holiday parks, offices, retail, and industry and logistics. The greatest potential for growth when thinking about access control will definitely be branches where you have a lot of different visitors that change on a daily basis. For example, healthcare employees, suppliers, patients, and visitors. There are different rights and privileges for each user group. Employees for example have access to more rooms than visitors. But not all employees have access to the medicine room, for example.
"The more different users there are, the more complex the access is. The system must then be flexible, quick to change rights, easy to use and quick to give the desired information. ", says Werner Roest.
The focus of EasySecure are healthcare, transport & logistics, retail, recreation, and construction sites.
Interview with Werner Roest | CEO at EasySecure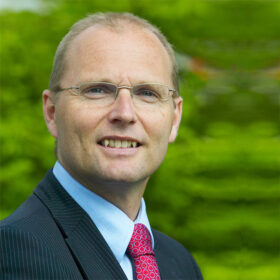 Werner J. Roest is CEO at EasySecure and has worked in the software industry since 1990. He got to know biometrics at a trade fair in 2001 and learned about its various functions and possibilities. Soon he realised that access control must be digitalised, but also better forms of registration are needed. In 2005 he founded Easysecure in Rotterdam with the same vision as today: an identity management system that is flexible and scalable. Today more than 7000 organizations rely on EasySecure.