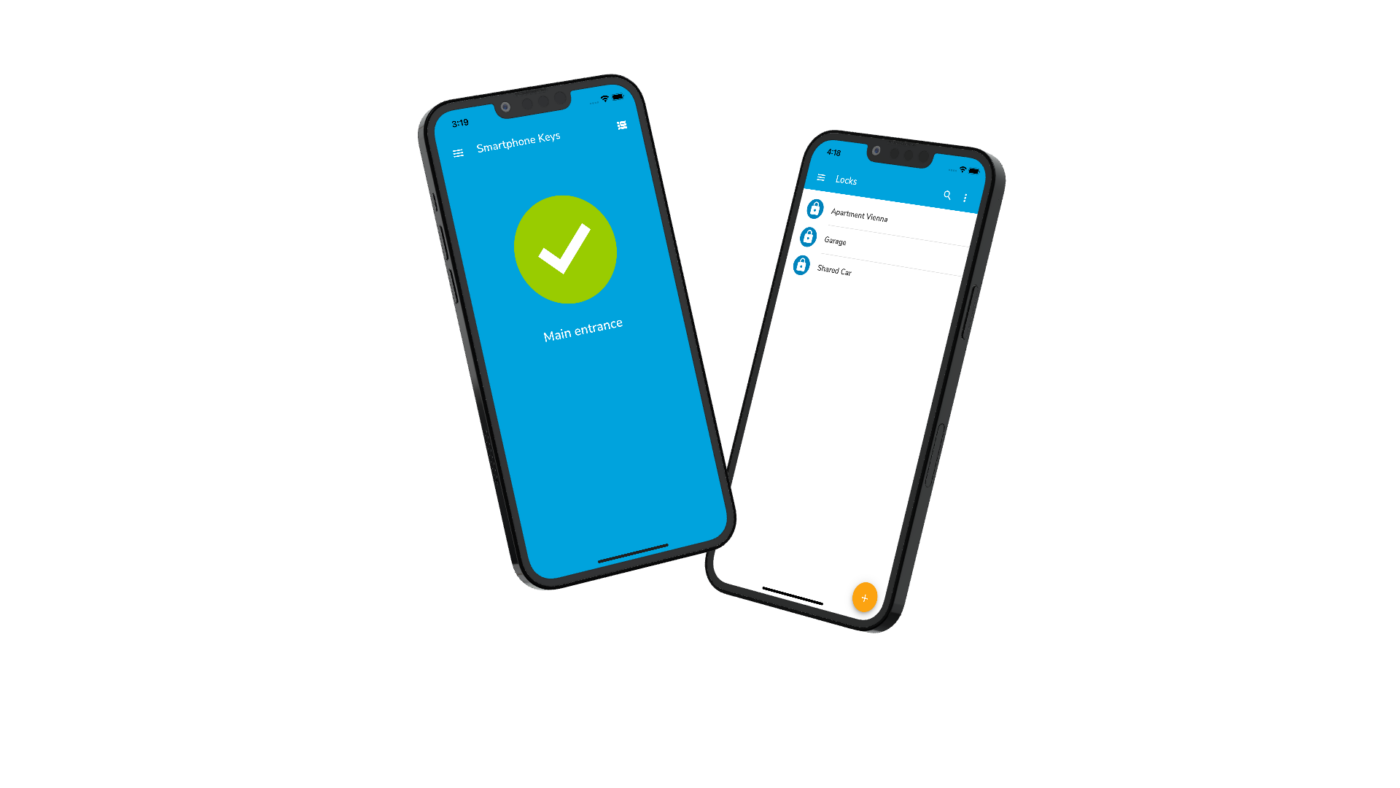 Go Mobile
We have perfected access control management over the years. Our state-of-the-art technology can be implemented into any third-party application, including yours!
A Wide Variety of Compatible Locks
There is an entire ecosystem of digital locks that "work with Tapkey." Choose the right product for your specific use case, e.g., furniture locks for parcel boxes, car sharing boxes for car trunks, padlocks for containers or smart locks and smart readers for buildings.
See products
Why Tapkey Is the Ideal Solution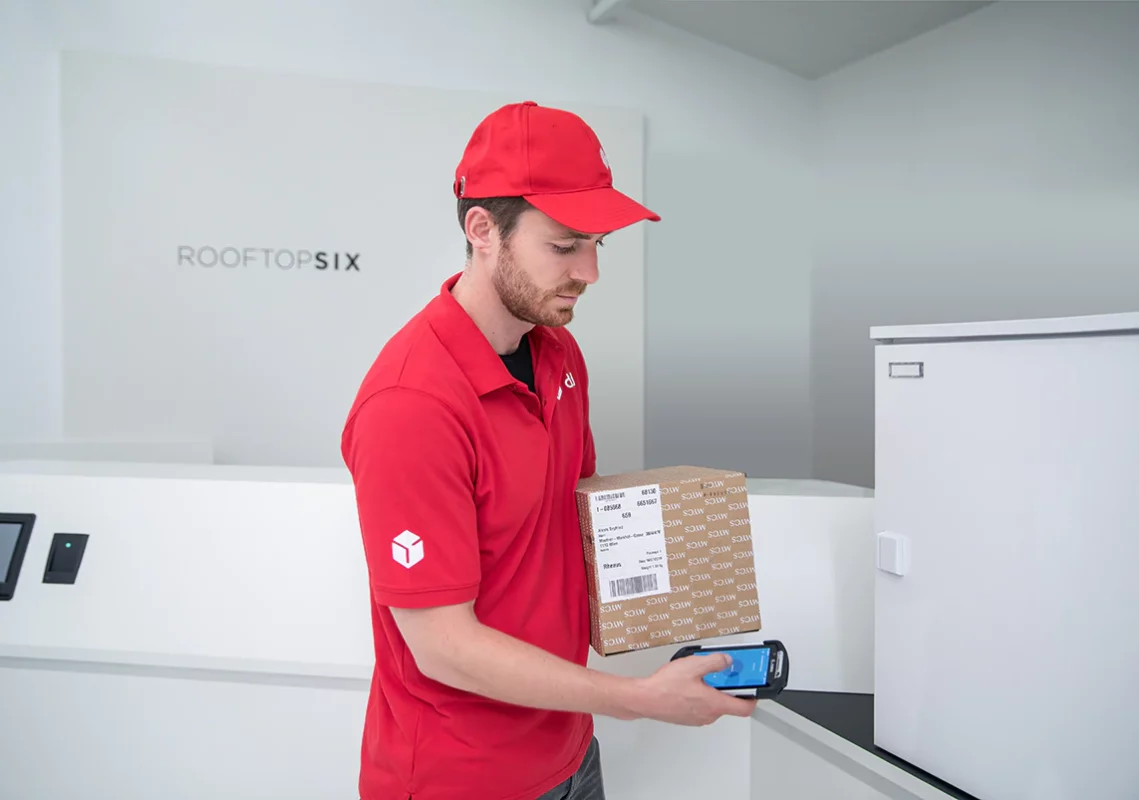 Integration with any delivery software system via web API
Locks available for custom-made form factors, e.g. parcel boxes
More punctual delivery thanks to off-hours deliveries
Vastly improved route optimisation due to ad hoc dynamic keys
No unnecessary trips to pick-up stations
Create a New Delivery Experience
Logistics capabilities are more crucial than ever for getting products to customers on time. Especially in the field of delivery management, Tapkey can help a lot with mobile access control.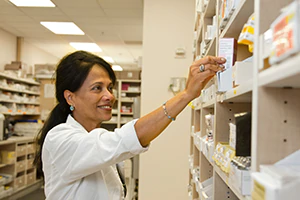 Delivery to Pharmacy
It's important to keep certain things secure, such as medicinal products. Imagine a parcel box for a pharmacy that is full of medicine and can only be unlocked by specific personnel.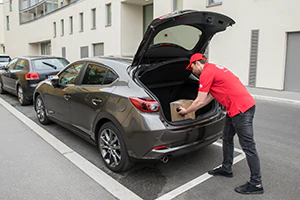 Unattended Delivery
Tapkey enables you to improve the last mile of delivery. With overnight delivery to car trunks or to parcel boxes, a lot of use cases can be covered when no one is around.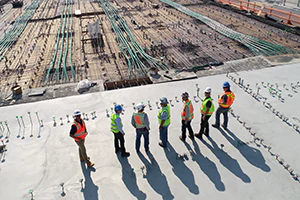 Delivery on construction site
The storage of expensive tool kits is essentiell on construction sites. Finding the recipient is often a challenge. With mobile access, it's possible to manage access to containers easily and make the delivery process much faster and safer.
Furthermore, mobile access can be part of other use cases as well.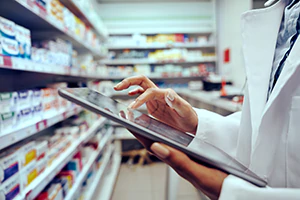 Restocking
Mobile access can also help in restocking scenarios. Groceries or other products can be refilled, even when nobody is around.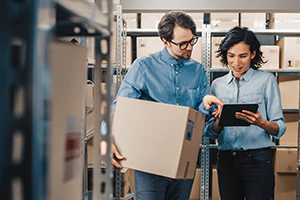 Retail
Also for retail, having mobile access can be such a security boost. You can lock valuable items in boxes and check who has access to storage units. Or even realize pick-and-collect boxes.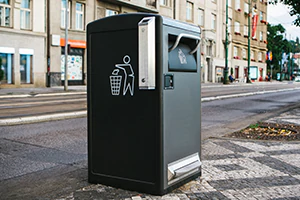 Smart Waste Management
Smart sensors and intelligent software help to optimise the process of emptying waste containers. Waste handlers only want to dispose garbage from paying customers. Mobile access can help tracking the usage.
One Step Closer to
Smart Logistics
The ever broader and deeper integration of digital technologies in logistics allows for increasingly sophisticated monitoring and control of transport chains. At Tapkey, we're giving delivery providers greater flexibility. Your end customers can activate your service—giving your employees access to predetermined locks and time slots. Discover how you'll reap the benefits: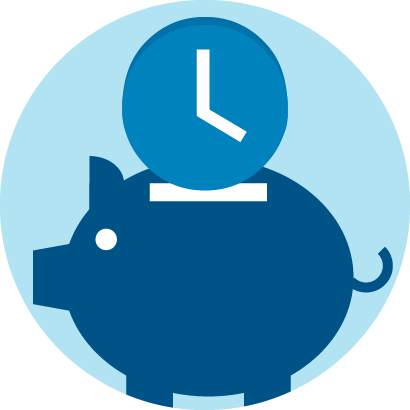 Save time and trouble
Use mobile access to avoid time-consuming additional delivery attempts. You may also want to consider off-peak delivery to avoid traffic and save even more time.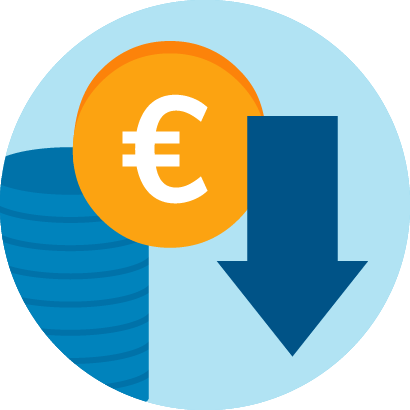 Reduce cost
Tapkey lets you deliver without requiring your customers to be present. That helps you to maximise your delivery quota —while minimising delivery routes.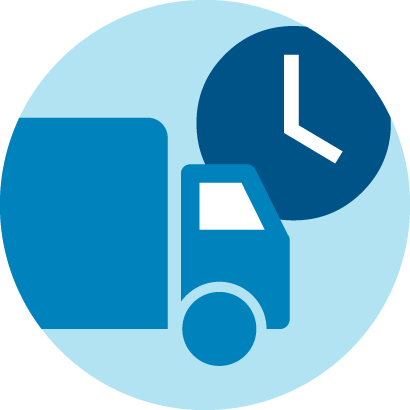 More on-time deliveries
Couriers no longer must find an "authorised" person to sign; instead, they can deliver packages without customers being on-site. They simply scan the box and insert the package into a parcel box or car trunk.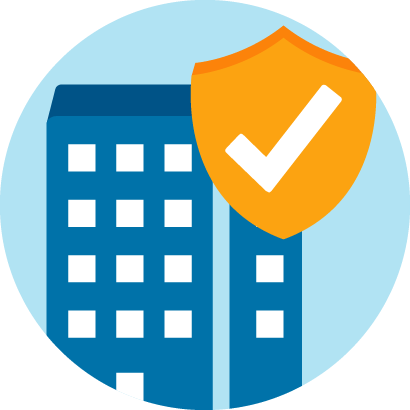 Secure infrastructure
Our solution gives your employees access to predetermined drop points. This results in 100% recorded deliveries on time—and a dramatic reduction in lost, stolen or damaged parcels.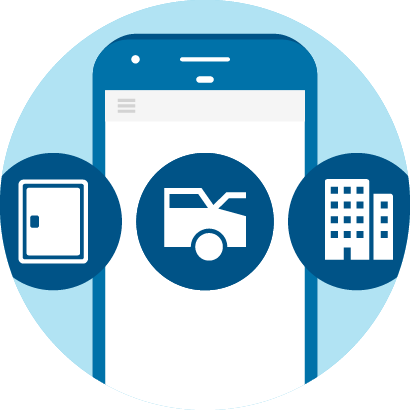 Use plug & play locks
Whether you want to deliver to parcel boxes, car trunks or containers on construction sites, use our partners' smart locks and integrate them into the form factor of your choice. Boost customer satisfaction Offer better dynamic routing by implementing our access solution. This in turn results in more first-time deliveries and happier customers. No more trips to
Boost customer satisfaction
Offer better dynamic routing by implementing our access solution. This in turn results in more first-time deliveries and happier customers. No more trips to the distribution center for your customers.
Integrate Smoothly
With Tapkey's interfaces and SDKs, you can smoothly implement smartphone-based access into your software.
See details
Zetes
Zetes presented a fully integrated delivery solution with Tapkey at the Zetes Supply Chain Summit 2018. In this solution, a Zebra handheld device with an integrated scanner and a special delivery app was used to open parcel boxes.
Read more
Ready for optimisation?
Then contact us! We'd be happy to find the perfect solution for your logistics process.
Get in touch
The Tapkey
Mobile Access Blog
Whether you're looking for information on Tapkey app applications or an inspiring reference project, explore our Mobile Access blog.
Get the latest (and greatest!)
Enjoy late-breaking news and exclusive content in the free Tapkey newsletter.
Become part of our community and follow us on our social media channels.