Ruptela integrates Tapkey
We're proud to announce a new partnership with Ruptela, a telematics company based in Lithuania. The company is developing and manufacturing hardware, firmware and software products for fleet management and GPS tracking—with customers in over 120 countries. They decided to integrate Tapkey technology into their own hardware and enable unlocking with smartphones via Bluetooth. We've talked to Aurimas Baubkus, Product Manager at Ruptela and got some interesting insights. Check it out.
Connectivity everywhere
With technology playing an increasingly critical role in every aspect of business, companies recognise that they need to accelerate the development of digital solutions to ensure they remain on the competitive vanguard. The previous product SM5 GPS Tracker by Ruptela already had a capability to track the vehicle, collect telemetry data from the computer of the car and unlock the vehicle. All that was being done over GSM (Global System for Mobile Communication) and is considered the standard for communication. The problem was that whenever a car would enter underground parking areas, it would lose capability to be tracked and locked.
"That is why we needed Tapkey. We needed reliable technology to unlock the car via Bluetooth—when it is out of radio coverage.", explains Aurimas Baubkus, Product Manager at Ruptela.
Integration in 3,2,1 …
Developing a tracker from scratch was no option, since there was a functional product on the market already. It just needed some adaptations. A Tapkey integration was the answer. To make implementations easier for integrators, we're offering detailed documentation of our interfaces on our developer portal. According to Aurimas, it was very helpful to estimate the required integration effort but also to determine whether the Tapkey technology fitted their use case. All together, the integration process took approximately 3-4 months from start to finish.
"The whole collaboration with Tapkey can be summarised in two words: Professional and reliable. ", empathizes Aurimas Baubkus.

Functionalities
Real-time vehicle tracking is a proven way to improve fleet performance. It enables fleet managers and operators to react to any changes and make better informed decisions. That's why a GPS tracking device is indispensable. The SM5 GPS tracker by Ruptela is a car tracker device that connects to the vehicle via CAN bus.
What is a CAN bus?
A CAN bus is a Controller Area Network. It's a robust vehicle bus standard designed to allow microcontrollers and devices to communicate with each other's application without a host computer.
Besides the obvious GPS tracking features it can collect all data about the vehicle and transfer it to a fleet management or car sharing platform. These include things such as level of fuel, the pressure of tires, door statuses and so on. After the integration it can also control the vehicle, lock and unlock it or even immobilise it by completely preventing engine ignition. These features are accessible over mobile access and Bluetooth. Every device has mobile access and thus is capable of transferring the data to the cloud immediately.
Aurimas Baubkas explains in detail what happens, when a device has no connectivity: "When the device itself does not have connectivity, then we send that data to the driver's mobile application, which sends the data to the cloud as soon as it is online again. This let's us track and control the vehicle wherever it is, whatever it is doing."
Advantages for Fleet Managers & Operators
This keyless technology is ideal for any company that has a private fleet or light commercial vehicles and would like to either rent them or simply share among their employees. It is a very flexible solution that fits scenarios of car rent and lease, free floating and even corporate fleet management. Companies benefit from speed to market due to getting a ready made product for their car sharing business.
"We ensure a world class service availability, quality and security so that our customers experience zero downtimes while sharing their cars.", says Aurimas furthermore.
The technology supports all the newest light commercial vehicles. In case the vehicle is not supported yet, Ruptela prepres support for it in under two to four weeks.
Interview with Aurimas Baubkus | Product Manager, Ruptela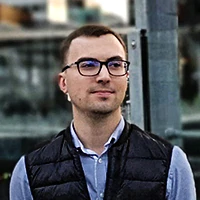 Aurimas is an experienced commercial products manager with proven track record of developing and successfully entering markets with new products and services. He has been working with Cloud, Data Center, hosting, connectivity and telemetry services for small, medium and large businesses. He has launched commercial services in Scandinavia and Baltics as well as globally. Aurimas has started work in January 2021 as a product manager in Ruptela for passenger car services and the Keyless Solution is the first product launched under his guidance.