Bookzo x Tapkey – the Success Story
Whether rental of holiday homes, apartments, or campsites, with the online booking software Bookzo, the entire booking process is handled quickly and easily. And thanks to the Tapkey integration, keys are handed over digitally—hassle-free.
Makes booking easy
Bookzo is a booking management system that provides software for hotels, holiday parks, campsite owners and much more. Even private vacation rental owners can benefit from the software. The system supports the entire management of the bookings, from creating the booking on the website, to a welcome home message after the guest has returned home. Various integrations help customers automate bookings, guest information, the accounting itself—basically everything needed in a booking management system. With the Tapkey integration, access to the premises via the smartphone is also automated.
For an overview of their bookings, Bookzo also provides its own Guest Portal. In the backend, employees can enter all information about the reservation and guest information. The guests have access to their bookings and all the details of the overnight stays via the MySpace. With the usual information that you see in a booking overview. However, what sets Bookzo apart from other booking systems is the multitude of connections to different platforms and services like AirBNB, booking.com, Entry Gates, POS Software, Bookkeeping Software and more.
Booking system & mobile access
A customer request led to the Tapkey integration. In order to provide guests with keyless access to amenities, they are assigned access one day prior to arrival. Updates every 5 minutes provide that even with short-term changes, guests still have the right access. Also, a reservation can contain multiple e-mail addresses so that every guest has access to the door with their smartphone via the Tapkey app. As guests usually need access not just to one door, but to several doors. Because in an apartment building, you may not only need access to the apartment door, but also to the garage, the house entrance and so on. Therefore, the integration has been implemented in such a way that it provides access for all locks registered under each premise.
The documentation was very clear, so I had no questions. After an initial discussion with Tapkey and DOM, which explained the general authentication and how the API works, I was able to start developing straight away. The integration, including testing and release, was completed within a few weeks. – Jon van Dorsten
Interview with Jon van Dorsten | Founder & CTO of Bookzo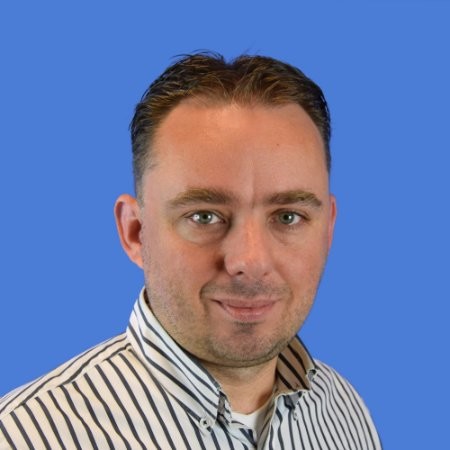 Jon van Dorsten founded Bookzo 15 years ago and now acts as Technical Director. With his hands-on approach to further developing Bookzo, he is deeply involved in the day-to-day work of his company. His many years of experience as a developer helps him in this.