The development of global standards for access control systems is progressing in leaps and bounds. Following on from OSS Standard Offline, the OSS Association is now working with its members on the new standard OSS Mobile Access (OSS-MA), with Tapkey taking a leading role with technical specification and implementation. Together with our partners phg and DOM, we presented a fully functional showcase at Light & Building 2022. This also provided the opportunity for the first implementation of the upcoming OSS Mobile Access standard.
What is the OSS Mobile Access standard?
In short, OSS-MA standardizes the interfaces required to use a smartphone as a key (or mobile credential). The new web interface is of particular importance in this context, as it allows access management software providers to integrate mobile access into their solutions in a quick and easy manner. However, it also opens up a whole new world of opportunities for providers of modern, web-based solutions such as booking platforms, which can now easily integrate physical access into their offerings without the need for lots of infrastructure. Ensuring interoperability between host systems, mobile credential solutions and hardware means that integrators are no longer trapped in the lock-in effect of proprietary solutions. This is because mobile credentials are granted across vendors, ensuring greater flexibility and investment security for integrators.
Tapkey's special benefits, which are now also accessible via standardized interfaces, include simple installation and use, as well as the great scalability of the solution.
"For lock manufacturers, solution providers and their customers, this makes it even more appealing to use Tapkey's secure and market-proven technology. This way, Tapkey becomes the logical choice for customers of all sizes – for those with single locking devices right up to multinational, large-scale installations", explains Markus Minichmayr, Co-CEO & CTO of Tapkey.
Tapkey presents OSS Mobile Access Showcase
Visitors could register for the showcase live at the trade fair using their email. Via the Tapkey app, with the assigned mobile credential ID, access to various locks was granted directly at the partners' booths.
From a technical perspective, the access control system used the OSS MA Host interface to manage the credentials. The associated locking devices from our partners phg & DOM then processed the OSS Mobile Credentials so that they could be opened.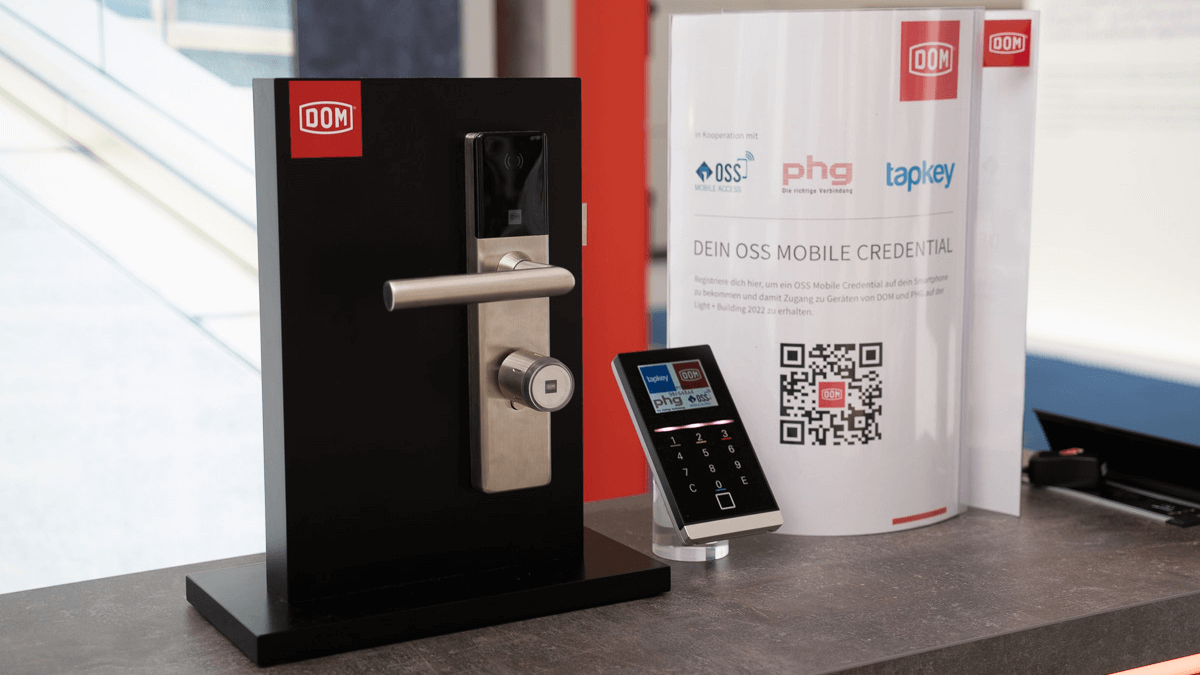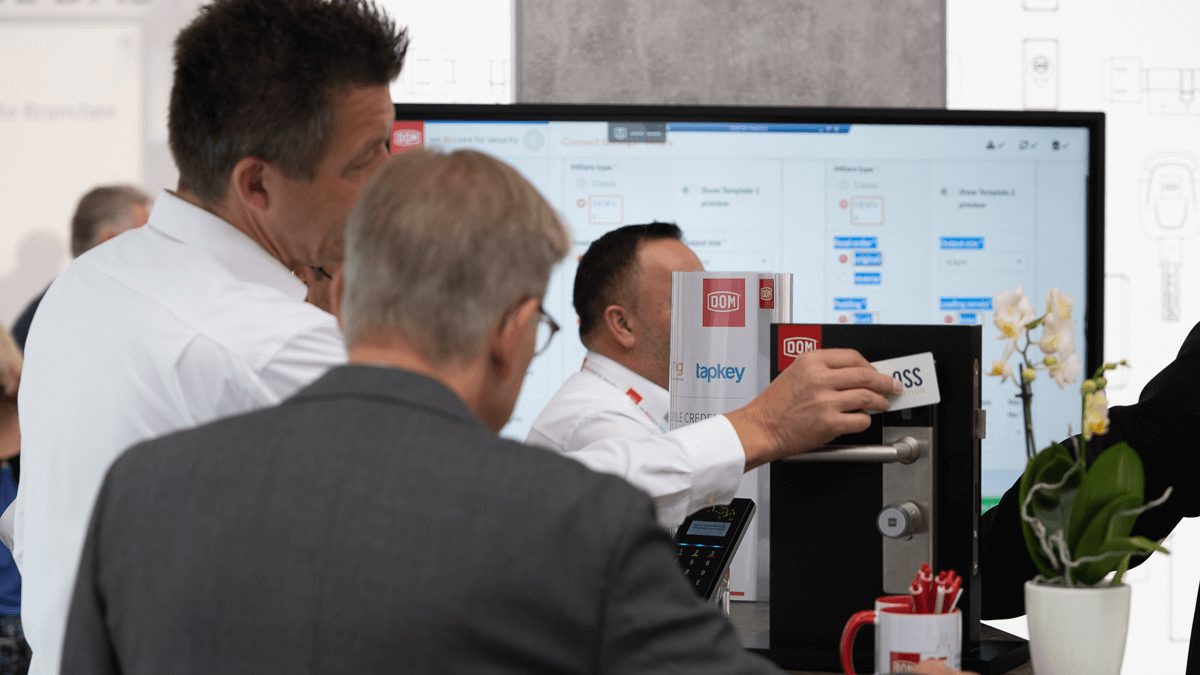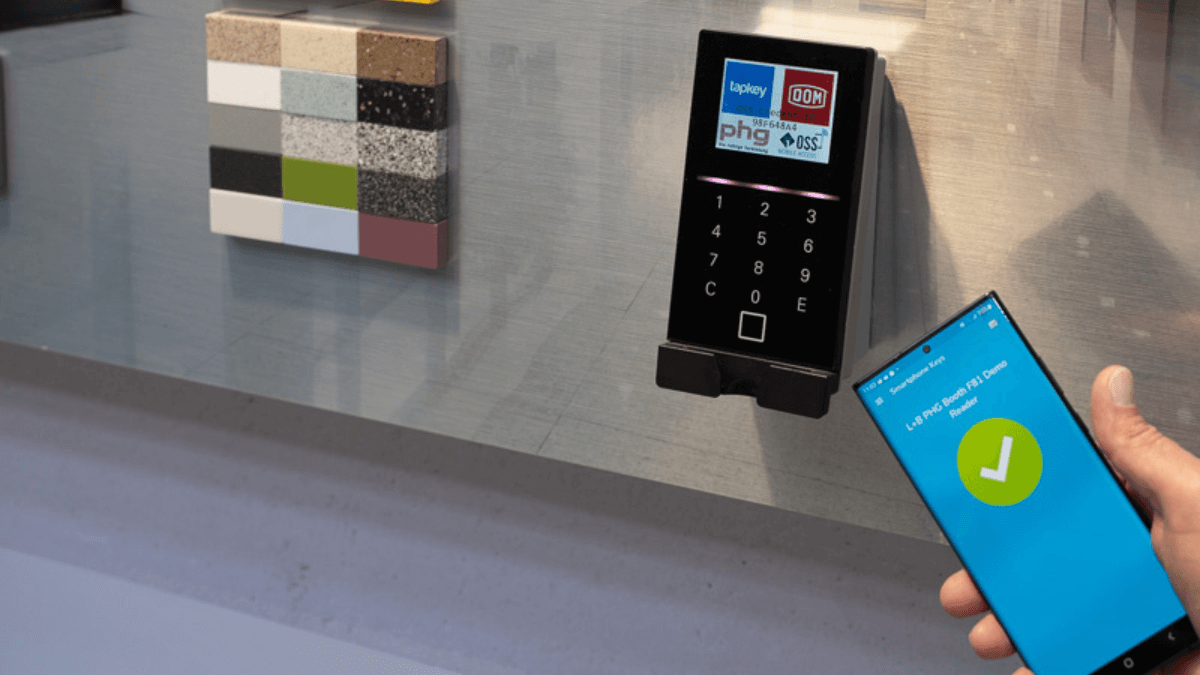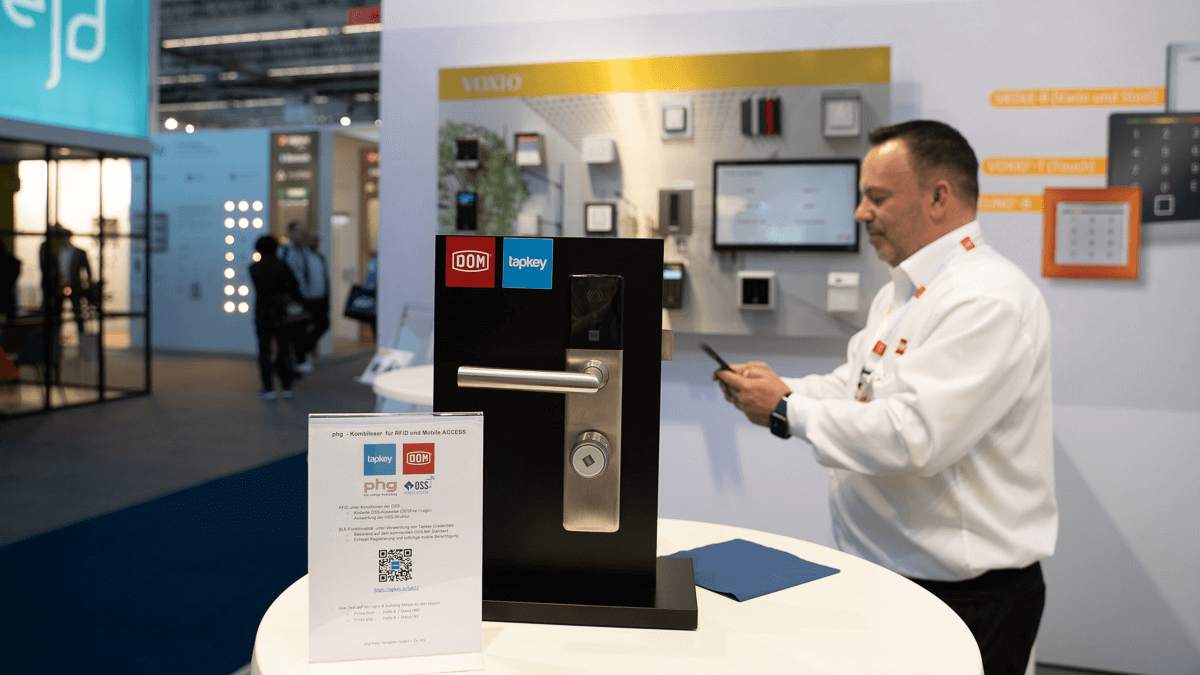 Interested in the OSS Mobile Access standard? Then get in touch with our access expert Jochen.