After having successfully collaborated in the development and product launch of leading mobile-key solutions in the European access-control market in the last five years, the co-founders of Tapkey, together with DOM Security, are proud to announce that this strong partnership is now also reflected on a shareholder basis.
Gregor Zehetner, Co-CEO at Tapkey, said: "We are delighted to welcome DOM Security as a strong and strategic shareholder. This constellation grew out of a highly trustful collaboration over the past years and enables Tapkey to advance to the next level of growth."
Founded in 2014, Vienna-based Tapkey today employs ten people and achieved a turnover of nearly 1M€ in 2021 as a provider of leading open mobile-key platform technology for the building access and mobility industries.
What will change
The founding team is excited about the massively growing demand for secure and reliable technology in the field of mobile credential solutions. The backing of DOM Security accelerates Tapkey's ability to execute on the product roadmap for existing end customer solutions (e.g., the Tapkey App) as well as integration capabilities for partners (e.g., via Tapkey's SDKs and API) in different verticals.
What does not change
While this deal of course positively changes Tapkey as a company in terms of capabilities and stability, it does not change the way in which we identify ourselves as an open platform for our valued customers, hardware partners and integration partners.
Furthermore, while each deal changes the structure of the ownership, Markus Minichmayr, Gregor Zehetner and Jochen Schurich—as the founding team—are fully committed to the future of Tapkey GmbH by keeping their shares in the company. Together with the whole Tapkey team, they will continue to dedicate all energy in strengthening the position of Tapkey as the leading platform in secure mobile keys.
Markus Minichmayr, Co-CEO and CTO at Tapkey, said: "DOM Security's and Tapkey's joint journey has already led to many exciting, top-notch products in the past. By joining Tapkey as a shareholder, the cooperation goes to the next level, allowing not only for even more innovation but also long-term stability."
We thank Jérôme Denis, Deputy Chief Executive Officer of DOM Security for the warm welcome to the group. Jérôme said: "Tapkey is a successful company developing innovative and secure digital-access rights via its open cloud-based platform, which are perfectly in line with the technical and environmental building-market expectations; its know-how and products will integrate closely with our access-control solutions. Welcome to the Tapkey team within DOM Security!"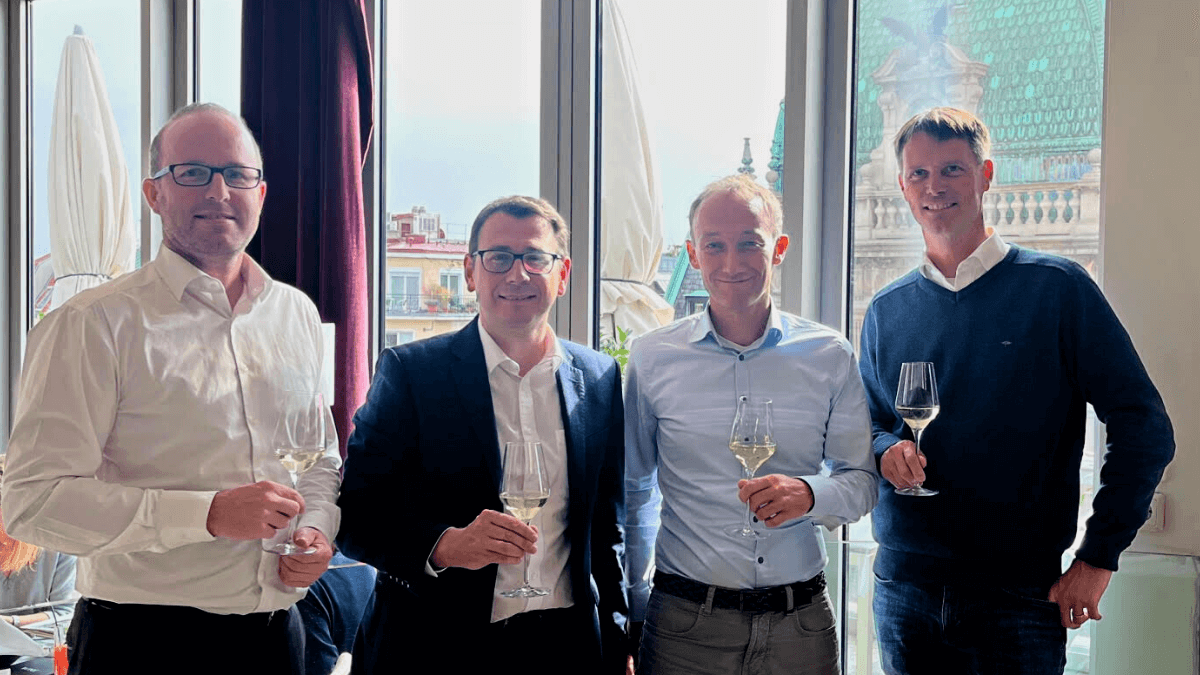 About Tapkey GmbH
Tapkey is an open Access as a Service platform for mobile access. Founded in 2014, Tapkey is dedicated to the creation and proliferation of secure mobile access in a digitally connected world. It offers all the necessary components and services for app providers and hardware manufacturers to easily integrate mobile access into their products, including the Tapkey Web APIs, the Tapkey Mobile SDKs and the Tapkey Lock SDK and open source whitelabel product solutions. All components of the ecosystem are ready to be used with Tapkey-compatible hardware such as cylinders, wall readers, padlocks, furniture locks and car-sharing boxes as well as with the ready to use Tapkey App.
Tapkey technology is trusted by several internationally renowned partners such as DOM Security, WITTE Automotive, Tokai Rika, EasySecure, and many more.
Press Contact
Tapkey GmbH
Chiara Wehinger
Brucknerstraße 2/6
1040 Vienna
Phone: +43 (720) 00 36 81
E-Mail: chiara.wehinger@tapkey.com