Running a shared workspace or coworking space has many moving parts and challenges. But what does proptech have to do with it? What are the major developments in the coworking industry and what are the latest trends? That's the kind of questions we asked Jean-Yves Huwart, founder of the Coworking Europe Conference when he visited Vienna for the Tapkey World 2019. Check out the whole interview.
As someone who has been there from the beginning, what are some of the major developments you have seen in coworking over time?
Coworking has been around for more than ten years and a lot of innovations came by accident. I'm always saying that coworking is the child of wireless connection which came with the introduction on the market of cheaper WIFI enabled laptops. People started questioning why they had to walk to a regular office and couldn't work from home or any other place.
The biggest development is the flexibility that came along with new technologies.
Coworking is a service-oriented business. People's values changed over time. It's not only about finding the nearest coworking space to their home. People will choose a coworking space that fits their personality and needs best. The rise of the startup culture also influences the change in taste and workspace expectations.
All those elements have led to a growing demand and a growing offer. Nowadays, Coworking makes business magazines' headlines. Even big players and corporations have figured out that coworking is not for a few, but is really becoming something big.
What are the differences between the coworking industry in the US vs. Europe vs. Asia?
Short and crisp: big money, mentality and the digital awareness of the players. The mindset of coworking was always more present in big US cities and that's the reason why we have bigger players there. A lot more square meters are converted into coworking spaces in the US than in Europe. The main reasons are the maturation of the players and the fact that there were more investors and risk takers.
Europe being fragmented as it is, doesn't have the same coworking story like US. The European coworking landscape is much more diverse which has its good (more creativity) and bad sides (need one or two years of market maturation).
The Asian market is booming, especially in South-East Asia and in India. In China there are a lot of big players and fewer small players. Overall, coworking is a growing as a percentage of the overall office market, everywhere.
New technologies will make securing a flexible workspace easier and cheaper. What comes to your mind when thinking of proptech in the coworking industry?
Well, coworking is the child of technology and new technologies will improve and support further development of coworking.
Technologies like digital access solutions help coworking operators for instance to track what people use or increase revenue by allowing around-the-clock access to members.
On the one hand, Proptech will come with solution helping coworking operators to become more efficient, provide new add-on services and allow coworking operators to focus more on hospitality. On the other hand, we see that coworking is part of the Proptech revolution.

If you just see the technology part and not the actual usage—you miss what it's for. It really has to be a two-sided story. The goal is always better hospitality and service. Automation will improve how coworking space work and simplify the management of a space. Of course, it's important to integrate these technologies in a smooth and seamless way. That is a very promising next step we see coming and it's unstoppable. (Editor's note: A seamless integration is already possible with Tapkey's access solution.)
What are the core problems coworking operators currently have to deal with and how can they overcome them?
There are a lot of challenges. One of them is definitely more competition. Especially in big cities coworking operators have to struggle with price wars. There is a need to position yourself in a unique way and the best way is to find a niche. The trend of niche coworking is sure to grow further. It means that you target a particular segment and really create a strong community.
At the end of the day all coworking spaces provide you with the same basic service: a working desk, meeting areas and internet connection. It's the experience that can be dramatically different. The design of the location should not be underestimated. One way to address the synergies is to improve the processes. This means investing in the right technologies for instance.
Thanks to digital access solutions or smart locking systems coworking operators can now also rent out a meeting room in the evening or on weekends.
Before that coworking spaces had to have someone on the spot to open during the night and on the weekend. We increased our renting capacity by almost 30% thanks to new technology solutions. It is a new way to improve our margin. At the end of the day, the combination made out of the quality of the space, the quality of the processes and the quality of the people's interactions will make the difference.
What are the latest trends?
That's indeed something we are working on for the Coworking Europe Conference 2019. We would like to make coworking more understood as one link within a bigger chain of changing patterns in our society. It's about smart mobility, smart workplaces and sustainable cities. Questions like "Do we mutualize resources in order to lower carbon footprints?" are becoming more important. There is a huge tectonic shift in our society nowadays and coworking is a model that helps this shift to happen in a smooth and positive way. Coworking operators have to rethink their models—for example partnering with shared car operators that is available in the hub or with organic food from a local supplier.
Interview with Jean-Yves Huwart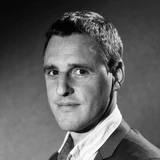 Jean-Yves Huwart is an entrepreneur, former business journalist and book author. He initiated the Coworking Europe conference in 2010, making it the biggest yearly coworking conference in the world, up to this date. Jean-Yves is a partner in different coworking spaces in Belgium and run his company SocialWorkplaces.com from Brussels.