ExtraPlatz x Tapkey – the Success Story
In times of housing shortage, more and more people use external storage facilities for furniture or large boxes. This applies to both individuals and companies. The self-storage industry is growing and growing. In order to remain competitive, self-storage providers are increasingly looking for solutions on how to digitise their processes.
Not surprisingly, many providers of self storage solutions turn to experts to do so. Karibu, a consulting company from Vienna, helps modern real estate developers to successfully develop new products and services using modern technology. One example is ExtraPlatz, one of the first fully automated self storages. Sebastian Kerekes, founder of Karibu, tells us how he integrated Tapkey's access technology into the software and how he felt about it.
Self-Storage—Simple and Straightforward
Using the traditional self-storage model, the customer reserves the storage box via the website and then has to be on-site to sign the contract. Customers want their boxes immediately and without paperwork. To offer comfortable online booking, smarter solutions are needed.
For this reason, Sebastian Kerekes integrated Tapkey into the software of ExtraPlatz. This means, no physical key handover anymore. Instead, a virtual key is automatically sent to the customer's smartphone when booking via the website. 
Nice add-on: With a cloud-based solution, even the operating costs were significantly reduced. Conventional access control systems need a computer on site, for example in the warehouse. These PCs often need expensive software-licenses, for example for the operating system. This doesn't apply to Tapkey as a cloud-based access control solution.
Integrating Tapkey into Self Storage Platforms
Tapkey offers system integrators an API to enable keyless access. Integration into the ExtraPlatz software went smoothly. The open documentation of the API avoids surprises in use. The team of Karibu first used the demo kit and started the first tests after a short time. The team of Tapkey provided advice and support.
"It was important for us to be able to talk to a German support that reacts quickly. The communication at Tapkey meets these requirements at every point." says Sebastian Kerekes about the technical support during the integration process.
He also highlights the "cooperative partnership". This is reflected in the fact that wishes and concerns are taken into account in the further development.  
Grant Access for Storage Boxes
In addition to the enormous flexibility, the great advantage is accessibility. Normally uncomplicated access to the leased unit is possible at any time. Tenants receive their key or their access authorisation on their smartphone immediately after moving in and can open the storage boxes directly with the Tapkey app. Even craftsmen and cleaning staff receive their access directly on to their phone.
"Sharing keys with friends or co-workers is an added feature that can be additionally paid for by the customer. This is not possible with traditional self-storage." emphasizes Sebastian Kerekes.
In everyday operation, the operator has significant advantages. If a tenant does not pay, the provider withdraws the key. All problems with padlocks are gone. Tenants can not move into the wrong box or forget to remove their lock when moving out. The landlord has the control and the overview of all access activities.
User Experience is the Key to Success
When selecting the right access control system, different requirements must be met. The constantly growing variety of locks that are Tapkey-capable convinced Sebastian Kerekes. Especially, the new furniture lock is interesting for self storage. 
"We have been following Tapkey for several years and are watching the growth of the product range. Locks in various formats and price ranges are regularly added." says Sebastian Kerekes.
Often the user experience is important when deciding for or against an access solution. ExtraPlatz's website and warehouse are designed to be customer-friendly. According to Kerekes, the Tapkey app and its plug-and-play locks have won in this aspect compared to other vendors.
Interview with Sebastian Kerekes | CEO at Karibu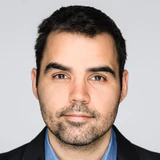 Sebastian is the founder at Karibu, where he helps self-storage operators to successfully use technology like self-storage software and Tapkey's smart locks.