Locaboo x Tapkey – the Success Story
Digitise booking processes and minimise administrative effort: That is exactly what Locaboo does. Locaboo is a modern software solution for the online booking of rooms and sports areas. This offer is supplemented with digital access control. Locaboo has integrated Tapkey into its booking system, thereby enabling customers to access rooms without a key. Mario Köglsperger, Digital Sales Director at Locaboo, tells us more about it.
The Booking System for Space, Sports and Events
The modern booking system enables conference rooms, sports areas, workplaces and vehicles to be booked online. This diversity of the booking system offers particular added value for public administration, companies and associations since there are many different objects and resources there. The company serves over 300 customers in the DACH area alone. Within 5 years, Locaboo has become one of the leading providers in the DACH region. The company even has customers in Luxembourg and South Tyrol.
Digitisation and Automation of Day-to-Day Business
The focus is on automating daily work processes. From booking to billing and digital signage, the entire process is completely covered. Locaboo is always looking for new ways to automate and improve processes. It comes as no surprise then that the company has integrated Tapkey technology into its booking system. Digital access control regulates which people have access to a building or certain rooms.
"Tapkey is the first provider whose solution really impressed us and is a perfect match in terms of its simplicity and innovation," says Mario Köglsperger, Digital Sales Director at Locaboo.
Tapkey offers integrators detailed documentation of the interfaces on the developer platform. This is intended to help developers implement the API and serve as a guide. Mario Köglsperger is also enthusiastic about it:
"The documentation is clear and easily understandable for any developer. If you ever have a question about integration, the Tapkey developers are immediately on hand. We were able to seamlessly integrate Tapkey into Locaboo in just a few days."
Customers Reap Numerous Benefits
The access control system allows customers to act faster and grant authorisations remotely, making it much easier to assign access. Time-consuming and costly key deposits or replacements when keys are lost are a thing of the past. In addition, the opening of the locks is logged — this gives customers full transparency on usage. What's more, it improves data-driven decisions by providing information about the actual utilisation of resources. Mario Köglsperger emphasises that, thanks to the integration, the usage times of the sports areas can be allocated more fairly and more efficiently for municipal customers.
Grant Access via Locaboo
Customers book an appointment on the Locaboo platform / app or via the booking widget on the customer's website. After confirmation of the online booking, access authorisations for the connected locks are automatically granted in the blocked time slot. The customer makes their way to the desired meeting and unlocks all doors using the Tapkey app. All internal employees (e.g. administrators, facility managers etc.) also have permanent access via smartphone, NFC tags, cards and much more. The invoice is also created automatically.
Locaboo provides the interface to Tapkey at no extra charge. This means that customers can get started within a very short period of time.
"The added value of our software is greatly increased as we significantly raise the level of automation and digitisation. This gives us another unique selling point over our competitors," Mario Köglsperger, explaining the advantages of the integration.
Joining Forces For Success
Collaboration and strategic partnerships are fundamental to driving business results.
"With Tapkey, we have gained a great partner who is always ready to share innovative solutions. Our cooperation is professional and always on a very human level. We look forward to a long partnership and many exciting projects for our mutual customers." agrees Mario Köglsperger.
Interview with Mario Köglsberger, Digital Sales Director | Locaboo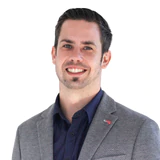 Mario is Digital Sales Director at Locaboo, one of the leading and fastest growing SaaS providers for online room bookings. He has accompanied the growth and development of Locaboo since the very beginning. With 13 years of experience in the events industry, he knows exactly where the challenges are and how digitisation can improve this industry.